Welcome Preceptors!
---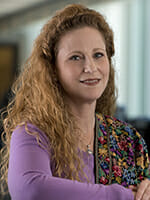 This website has been prepared specifically for the preceptors for the College of Osteopathic Medicine at Western University of Health Sciences, designed to help orient you in your new role as a clinical preceptor.
Our clinical preceptors are partners in the academic process and a valuable asset in our students' educational journey.
Whether this is your first time teaching students in a clinical environment or you come with years of experience, we have compiled this training course to be used as resources to help you improve your clinical teaching skills and strategies.
We look forward to continuing our partnership with you in preparing students to become technically competent, culturally sensitive, professional and compassionate physicians who are prepared for graduate medical education, who are lifelong learners, and who will serve society by providing comprehensive, patient centered healthcare with the distinctive osteopathic philosophy.
---
When you have completed this topic, please press the "Mark Complete" button below before continuing.